Death Around The Corner
A downloadable game for Windows

Minesweeper meets Pac-Man!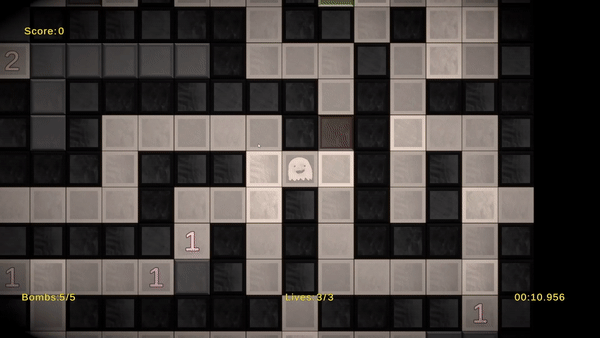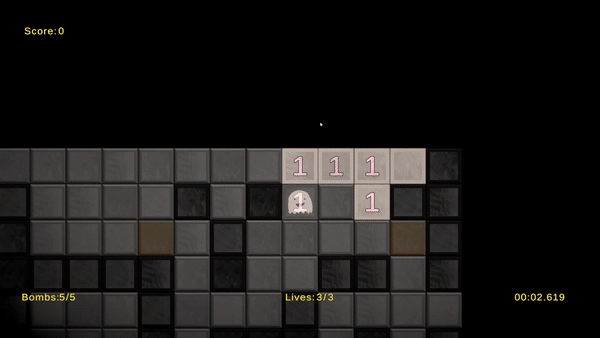 Controls
WASD - Movement
Arrow keys to choose the defusing direction
R - Restart (lose a life)
Space - Skip turn
Escape - Main menu
How To Play
The goal of the game is to defuse all of the bombs on the field through a minigame, watch out for the enemies, numbers on the grids indicate both a bomb and an enemy.
Score keeps accumulating until you lose all of your lives, so don't just stop after a single win.
Some tiles take longer to get through compared to others, they also make sounds which can give away the enemy position.
Each enemy is slightly different and only visible on the squares you have discovered.
Defusing a bomb allows you to kill the enemies, this power runs out after a few turns.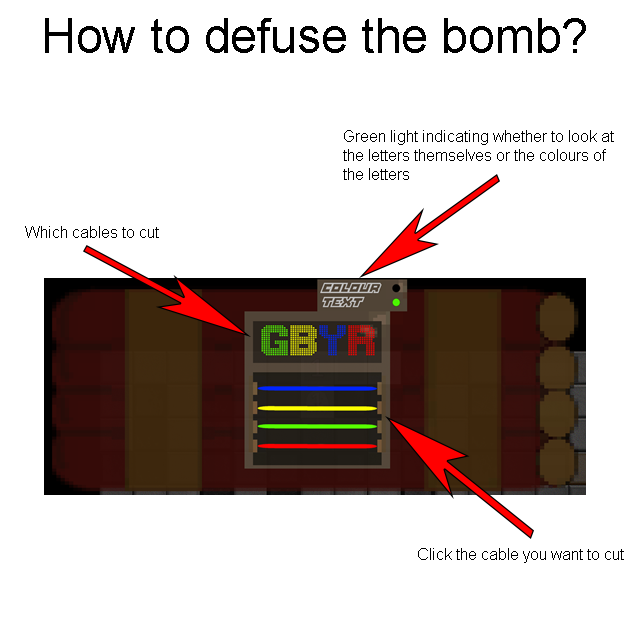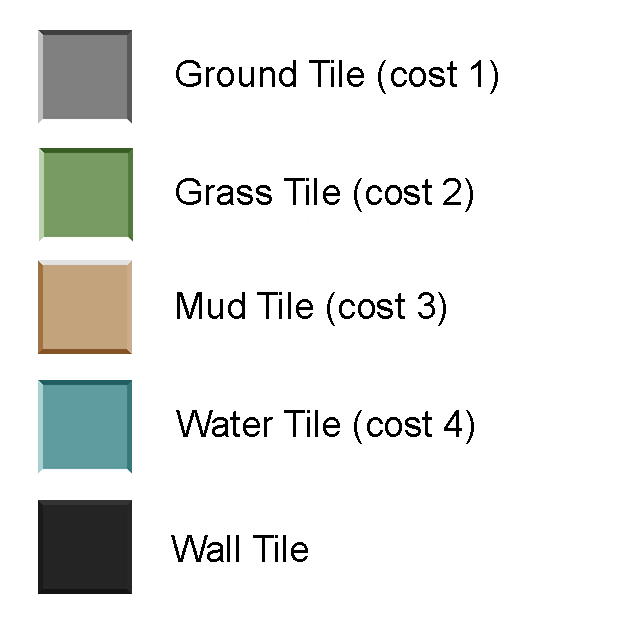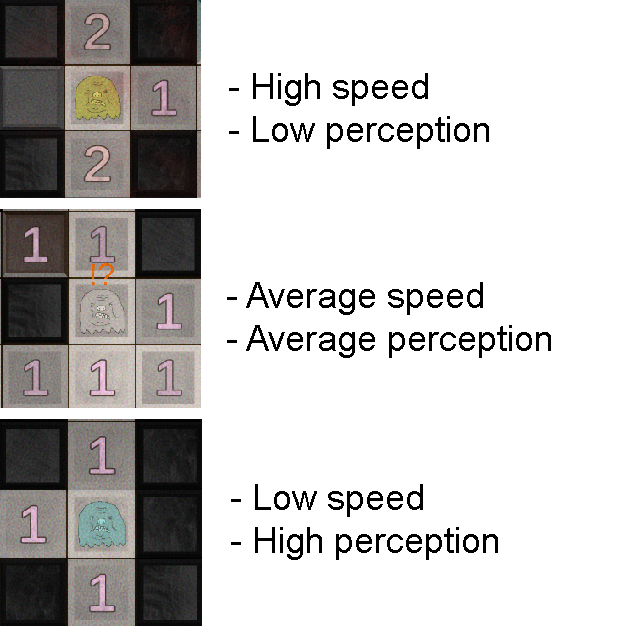 Known issues:
The game is using an outdated scene that does not have the particle system mentioned in the documentation, I pushed the correct scene onto GitHub but could not change the submitted zip. The GitHub commit explains why this issue occured.
Assets used

Fonts:
https://www.dafont.com/the-led-display-st.font - Free for non-commercial use https://www.dafont.com/full-pack-2025.font - Free for non-commercial use
Music and sound effects:
https://www.chosic.com/download-audio/29701/ - Free to use
https://www.chosic.com/download-audio/29697/ - Free to use
https://www.chosic.com/download-audio/24591/ - Free to use
https://www.chosic.com/download-audio/29694/ - Free to use
https://www.chosic.com/download-audio/27250/ - Free to use with attribution
Come Play with Me Kevin MacLeod (incompetech.com)
Licensed under Creative Commons: By Attribution 3.0 License
http://creativecommons.org/licenses/by/3.0/
Music promoted by https://www.chosic.com/free-music/all/
https://freesound.org/people/MATRIXXX_/sounds/523365/ - Creative Commons 0
https://freesound.org/people/Clusman/sounds/543050/ - Creative Commons 0
https://freesound.org/people/DJT4NN3R/sounds/449991/ - Creative Commons 0
https://freesound.org/people/SamsterBirdies/sounds/467882/ - Creative Commons 0
https://freesound.org/people/Lextao/sounds/471828/ - Creative Commons 0
https://freesound.org/people/Tissman/sounds/530778/ - Creative Commons 0
https://freesound.org/people/Sheyvan/sounds/520697/ - Creative Commons 0
https://freesound.org/people/carbilicon/sounds/65243/ - Creative Commons 0
https://freesound.org/people/Kubatko/sounds/336725/ - Creative Commons 0
https://freesound.org/people/Magmi.Soundtracks/sounds/432242/ - Creative Commons 0
https://freesound.org/people/Angel_Perez_Grandi/sounds/47340/ - Attribution License
https://freesound.org/people/InspectorJ/sounds/421184/ - Attribution License
https://freesound.org/people/JanKoehl/sounds/85604/ - Attribution License
Install instructions
Extract the zip and run the .exe file inside the build folder
Download